Soliloque of a True Heart. Music Video!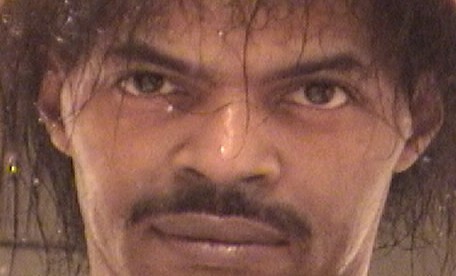 I am often asked how can I possibly be so very spiritual and yet so very carnal. I tend to simply point out that all that live are made from the intertwining of life and death. Our very spirits are woven from the deities of divinities and devils poured into and spawned from the flesh of beasts.

These bodies or corpses, depending what tongue you interpret, house the vilest and most disgusting as well as the most life bringing and living spirit manifestations of flesh. Yet, show me a city that has no septic and I'll show you a city which I won't dwell in. Imagine a house with no toilet. Imagine an ocean with no bacteria (and the like) killing and eating everything they can and trans morphing into every form that they are able to. That ocean would be a sea of corpses and dung and urine and no thing at all would live within it. Seeing how that the temple where in our Oh so sacred soul lives and our Oh so sacred God, Master, Holiness, lord or whatever Ya' like, chose to put It's (God, Ala, Ba'al, Lord, Odin, Yahweh, Amman, Ra...etc) own Sacred Spirit of It's own Soul into, then I say get off my back about it. We don't need to pretend to be sacred. We are sacred. We Live. We don't need to pretend to be blessed of the Most High. We are blessed from the Most High. We ought best to demonstrate the fruit of such an exalted holy moly status and
I am born XIan. I can feel the prayers of my ancestors. I can feel the lives of uncountable livings. I can not leave my kingdom any more than a whale may abandon the sea.

Those who despise seafood and aquatic fair usually say that it is because they would never eat something that eats, breathes, drinks, and swims in piss, shit, and rotting corpses, perhaps I should have said, "Urine, Dung, and Refuse" ...seafood would still smell and taste the same, and I love seafood...oh well. All flesh that lives on this planet is filled with 'The Breath of Life' as well as 'The Gasp of Death'.
Shall a woman live pretending she has only one arm, one leg, one eye, no feet, one ear, and her babies come from a stork because others may call these things unseemly? Others who know not her lineage, nor their own. Others who have not caused her to exist, nor are her Master. Shall she deny her creator. Shall she worship their Gods doing all things that they bid of her. Shall she walk in the commandments of the Dead around her or in the undimmable light of her Master which dwells within her...the very One that hath called her own Soul into being and which hath housed her Soul in the temple in which it belongs.

How can the most exalted living thing that walks in the sun light on the face of the Earth behave so. And do such evils in the names of righteousness, yet and all, still possessing little understanding, and even less Love for the thing which it is."
" Our creators Loved all of us greatly when we were brought to Life here. Why doth the heathen rage? Why must they hate that which the Master of all accepts and Loves...Greatly." -Dr. XI Lee
Soliloque of a True Heart. Music video! mp4
Nation of XI's Prime Entertainment Network! XI TV Channel | 1 | 2 | 3 | 5 | 7 | 11 | 13 | 17 | 19 | 23 | 29 | 31 | 37 |